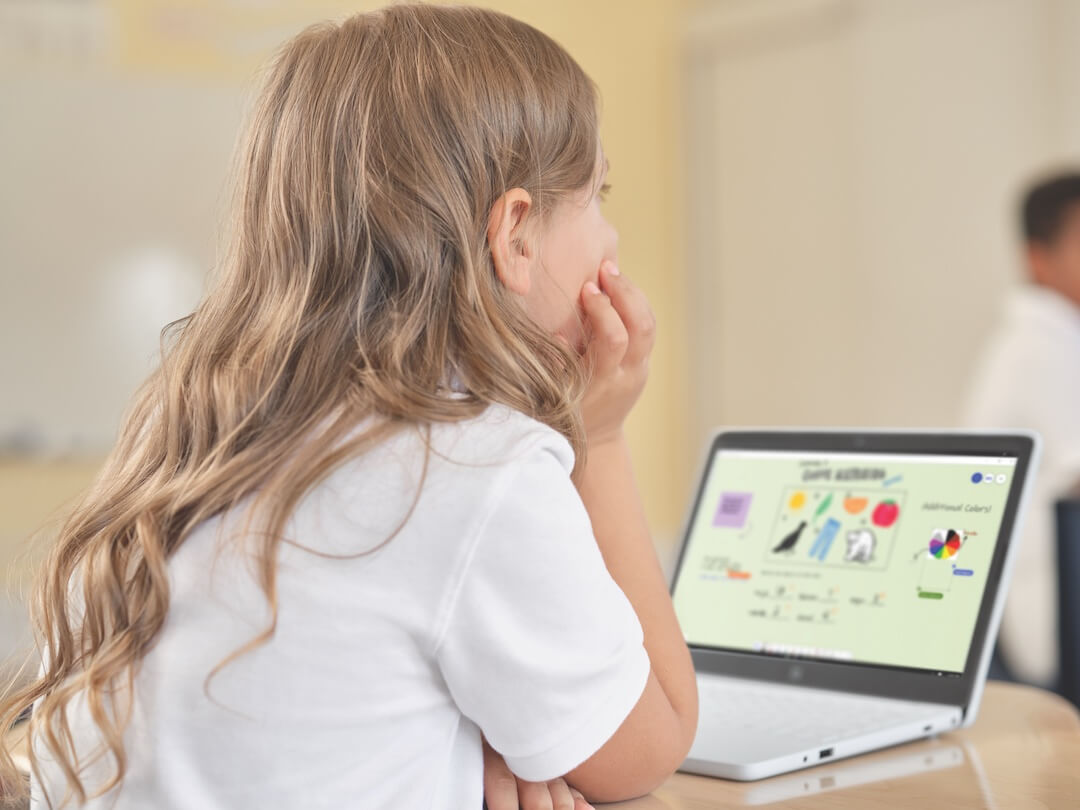 Introducing the most affordable Surface device for students
Now more than ever, all students need equitable access to technology. Surface Laptop SE delivers access to all the tools students need to learn and is the most affordable Surface yet.
The Surface Laptop SE is designed for education and is ideal for getting your students started with coding, using Minecraft: Education Edition for game-based learning and equipping your students with the future-ready skills they need for projects, group work and much more.Enable students to unlock learning and develop new skills with a laptop that seamlessly runs Windows 11 SE and Microsoft 365 Education, including easy-to-use web experiences.
Designed for Education
Built to enable more students to access learning and increase engagement and productivity with Microsoft's accessibility tools, Surface Laptop SE is designed to get the best from Microsoft 365, the education apps you use every day and Minecraft: Education Edition
A broad variety of abilities and learning styles are supported with Windows 11 SE – inclusivity features like magnifier, colour filters, high contrast modes, and Office 365 features like Immersive Reader.
Benefits of Surface Laptop SE
Combining the technology loved by teachers with the tools most used by Irish schools in a classic laptop design…the Surface Laptop SE is the perfect device for your students.
Key Features
Clamshell laptop design in the most affordable Surface yet
Get the best of Microsoft—including Office 365 and Minecraft Education
Available in a number of configurations with cases, charging carts and other accessories to suit your needs
See the top Office 365 tools used by teachers and students
Office 365 learning tools available on your student's Surface Laptop SE device can transform learning by developing independent learning skills, providing support for students who need additional help and building students' digital skills. Check out some of these top tools used by teachers and students in the classroom below
How technology is used in school
Learn how a rural primary school keeps on top of technology upgrades
Why not book a free consultation with one of our team?
Get in touch with our Education Solution Specialists today. We'd love to speak with you about your ambitions for digital learning and discuss how Wriggle Learning can support your school or college with our technology and services.