Parents - Laptops & Tablets for Students
Choosing the right laptop or tablet for your student is essential in order to ensure they have access to the tools they will need to prepare them with the skills needed to thrive in school, college and work life. Check out our handy guide to student laptops and tablets for school and college below.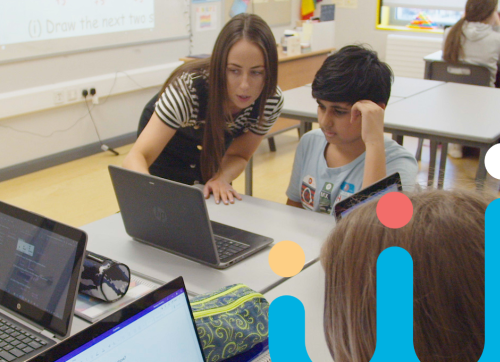 Post-Primary
Devices
Is your student attending a Wriggle 1:1 secondary school? Check out the devices your school has chosen and learn how they are locked down for educational use with all the supports you need in place.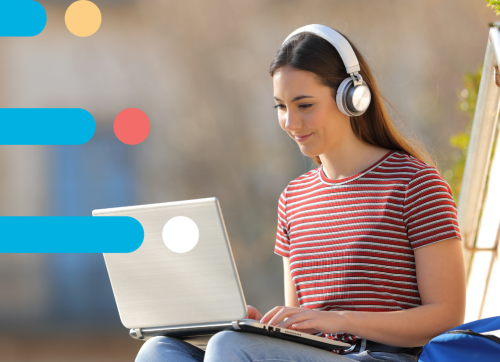 Student College Devices
and Accessories
Did you know that Wriggle offers a 14% discount on laptops and tablets for college students as a recognised educational device supplier with the Higher Education Authority (HEAnet)? Find out more about this offer today!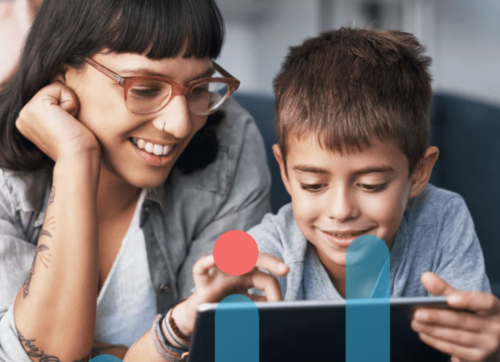 Assistive
Technology
Want to know more about assistive technology grants and suitable laptops and tablets for assistive technology? Check out our guide to assistive technology for parents below and get everything you need to start the school year off right.
Educators Device Offers
As the only solely education focused Apple, Microsoft and Google education partner, Wriggle can offer exclusive discounts on laptops and tablets to schools along with all the support you need. Check out our latest offers on devices for schools.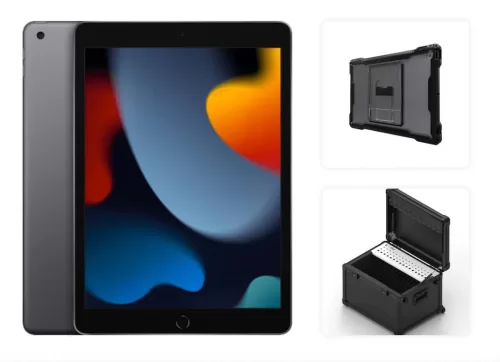 Save €1000 on
iPad Class Sets
Get 16 iPads with cases, lock and charge trolley, full setup and training for only €236 a month! Find out how you can avail of this amazing offer today.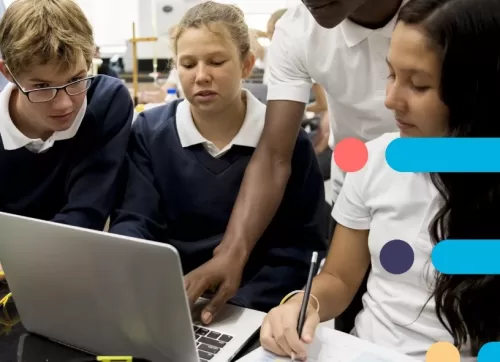 Get Cash back on Windows & Chromebook Laptops
Get up to 25% Cash Back on Chromebooks and Windows laptops and tablets for school exclusively from Wriggle.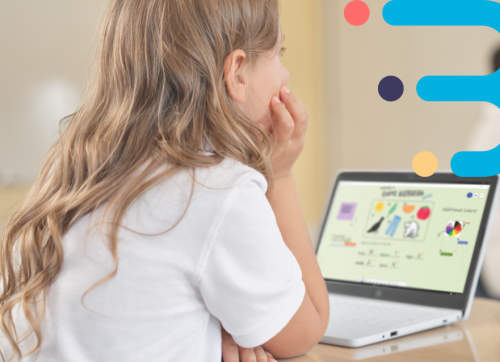 Best Price on Microsoft Surface Devices for Schools
No matter what reason you need a Surface notebook, get the best price on the market with free teaching resources and lesson plans.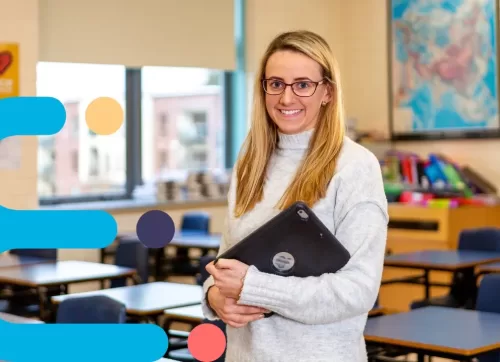 Laptops
for Teachers
With laptops and tablets designed with the tools and features to make learning engaging and save teachers time, check out our range of popular teacher laptops with exclusive discounts from Wriggle.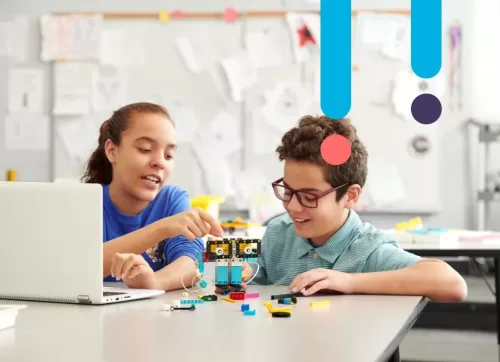 School Technology Accessories
Easily integrate STEM and Coding activities, or charge, transport or protect your school's tablets and laptops with Wriggle's range of school technology accessories. Find out more about our technology accessories today!
College Device Offers
Whether you're a college student or department head, Wriggle's experienced team can provide you with the exclusive discounts on college devices along with expert device management and support.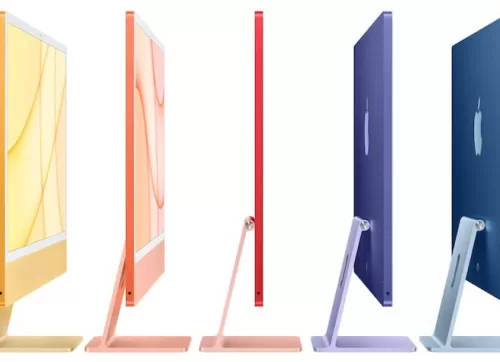 Apple Mac Lab Offers
Get up to *20% off a brand new Mac Lab for your college with Wriggle with expert Mac management and set-up.
As the only solely education-focused Apple Authorised Education Specialist in Ireland, Wriggle is licenced under the HEAnet Framework Lot 2 to offer you exclusive educational discounts and provide expert set up and management of Apple devices for your college or institution.
Apple Devices for Academics
As a recognised supplier on the Higher Education Authority (HEAnet) framework, Wriggle can offer the best prices and advice on Apple Premium devices for College Academics.
Check out all the benefits the latest Mac M1 and M2 chip devices can bring to your institution and see the most popular Apple devices used by college academics in Ireland.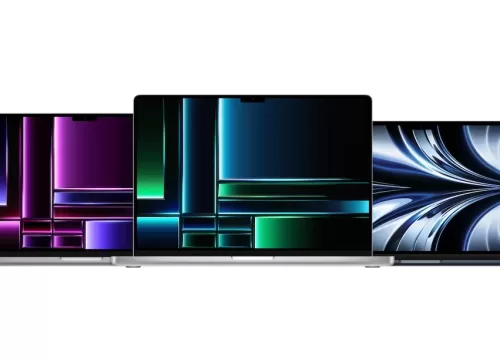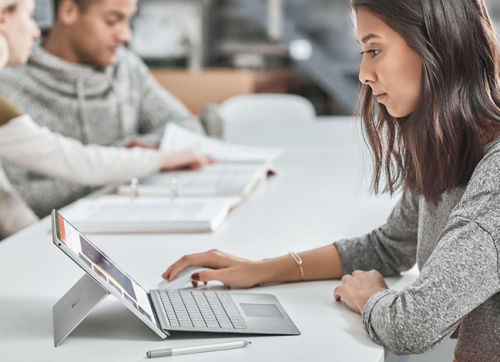 Microsoft Surface for Academics
Easily buy Microsoft Surface devices from Wriggle for a competitive fixed price with no procurement required.
So, whether you're looking to make learning inclusive with Immersive Reader, collaborate with staff and students in OneNote or use Teams to communicate or collaborate, our Surface Go 3 has everything you need.
Easy Mac Management for Colleges
Save your IT team hours of time and ensure that your Mac Lab configuration and updates are efficient and secure with Ireland's only Jamf Pro Mac Management partner.
With device imaging, college tech teams must create a fully functioning version of MacOS for every Mac in their lab. Regularly updated by Apple to provide the best performance and experience for students and academics alike, this process must be repeated regularly, meaning devices are unusable whilst being updated.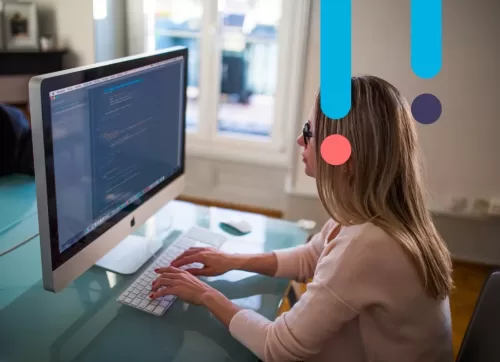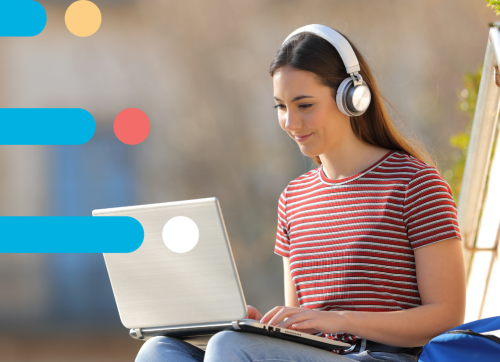 Student College Devices and Accessories
Students, get up to 14% off laptops, tablets and accessories for college.
Having the right laptop or tablet for college not only saves students time but it also makes learning easier to access and completing and handing up assignments more efficiently. But with so many options out there, it can be hard to know which device to choose
Schedule a Call
Get in touch with our Education Solution Specialists today. We'd love to speak with you about your ambitions for digital learning and discuss how Wriggle Learning can support your school or college with our technology and services.