Best value on iPad Class Sets for School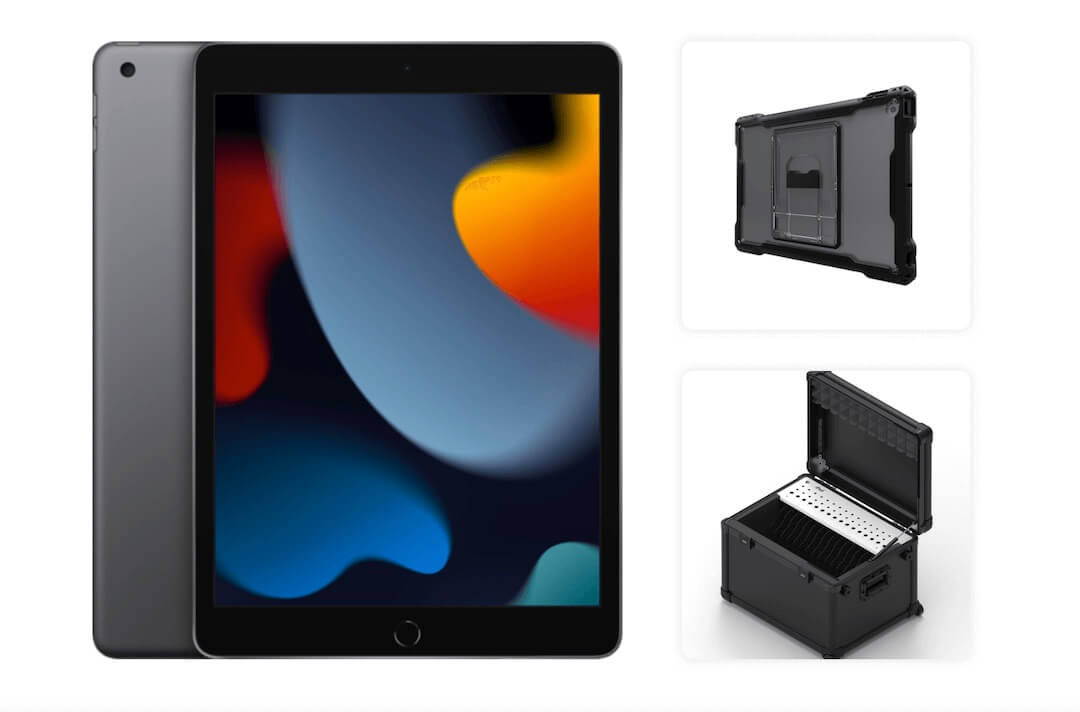 Save over *€1000 on our amazing iPad Class Sets for School
As the only solely education-focused Apple Authorised Education Specialist in Ireland, Wriggle are offering the best value iPad 9th Gen with expert setup and advice only while stocks last. 
When you lease a Wriggle iPad Class Set, you get all the amazing benefits listed below on the latest 9th generation iPads for education for only €229* a month, AND you also save up over *€1000 on the overall price! And if you choose to lease again in 3 years' time, you get all the same benefits with BRAND NEW iPads so your staff and students can always avail of the latest technology for learning.
Get Wriggle's iPad Bundle Class Set for only €229* a month incl. VAT
Key Features 
16 x iPad 9th Gen 64GB
1 x Wheeled lock, charge and storage trolley  with 5 year warranty
16 x Rugged protective cases
16 x Device Management licences with  FREE  training
FREE bespoke device configuration
Secure delivery to your school
Terms and conditions: Rates subject to market change. Includes access to free training video by iOS specialist on using JAMf device management for iPad. Offer applicable to minimum purchase of a class set of 16 iPads only with 1 year Jamf iPad management licence included. Monthly price based on leasing a class set of 16 iPads for a 3 year period. Save over €1000 compared to RRP.
What is included in Wriggle's iPad Class Set bundle?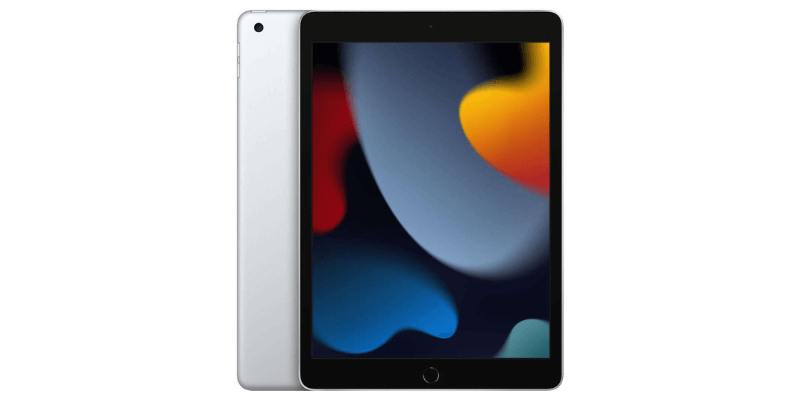 Apple iPad 9th Gen
iPad's powerful, thin and durable design makes it the perfect companion for students and teachers in the classroom.
Key Features
Study, create and collaborate with iPad built-in apps

Supports Apple Pencil, Scribble Technology and Smart Keyboard

Wirelessly connect to school smartboard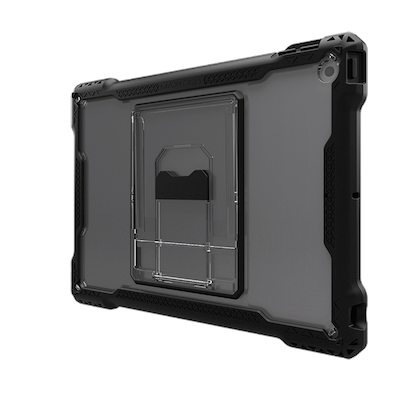 Rugged case for iPad
Protect your device with the new Rugged Case for iPad. This air-military grade case provides shock and impact protection, keeping your device safe in any situation.
Key Features 
3 layer full body protection with built in kickstand

Nylon strap included with adjustable hand strap

Durable design and construction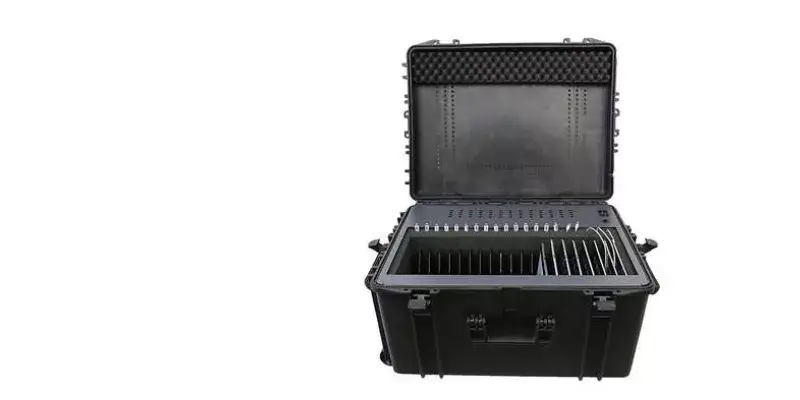 Leba iPad Trolley
If you are struggling to find enough main sockets for your IT devices or you are having problems safely storing your devices then the Leba device trolley has the answer, providing cost effective, secure storage and effortless transport of your education devices.
Key Features
Charges up to 20 iPads at one time

Securely store, transport and lock away your iPads

Foam-lined for protection
Services included in Wriggle's iPad Class Set bundle
Bespoke Device Configuration
When you buy iPad class sets from Wriggle, our experienced team will set up your devices with all your requested school apps and put device management on your iPads so that they are secure and ready for educational use only, straight from the box.
Safe Device Management
The device management our team put on your iPads not only ensures that students cannot download apps or inappropriate content, it puts you in complete control of your devices. With JAMf device management, you can easily push apps and apply settings to all the iPads in the classroom at the click of a button.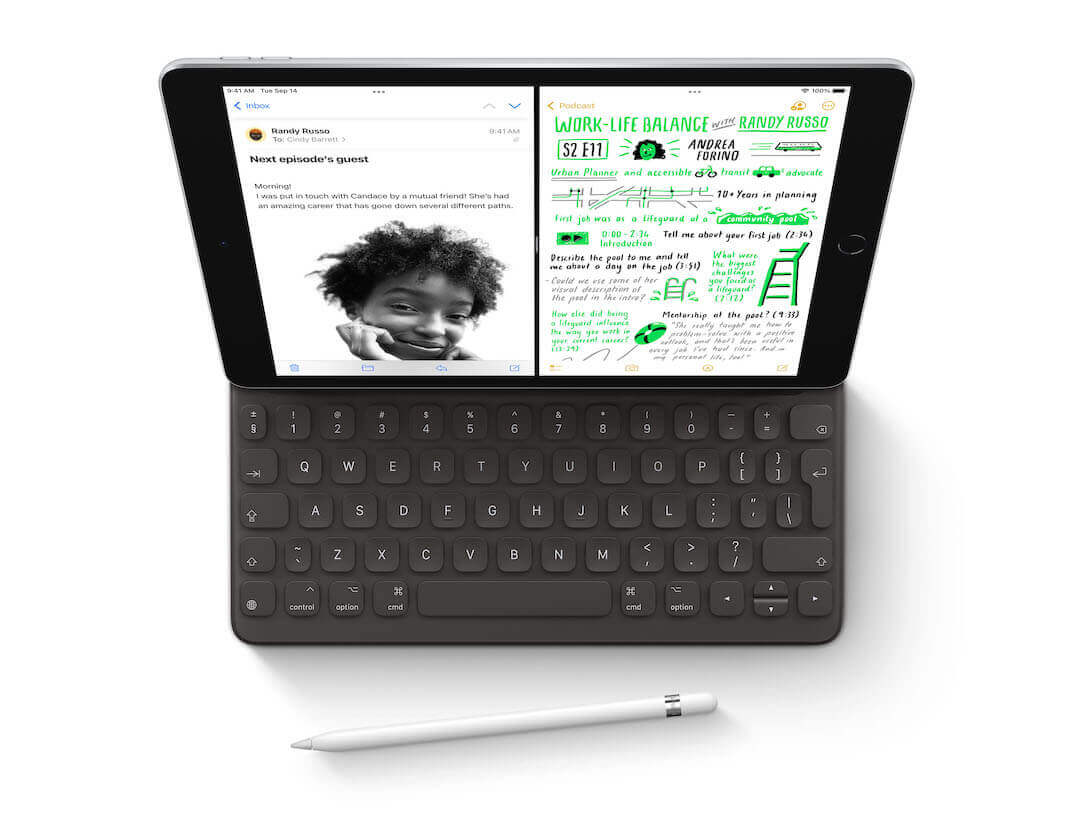 iPad's Built-in Tools for Learning
iPads have a powerful suite of tools and apps built-in to each device, designed to enhance creativity, make learning more accessible and increase digital and independent learning skills.
Wriggle's team of over forty teachers have created hundreds of courses on getting the most out of these built-in features on your iPads, for our online training platform, Wriggle Connect Teacher. Get the most out of your iPad class sets with our courses.
Below are just some of the hundreds of short training videos available to you on Wriggle Connect Teacher to upskill whenever and wherever you wish.
See how iPad is used in Irish Schools
Schedule a Call
Want to learn more or get expert training on using iPads in the classroom?