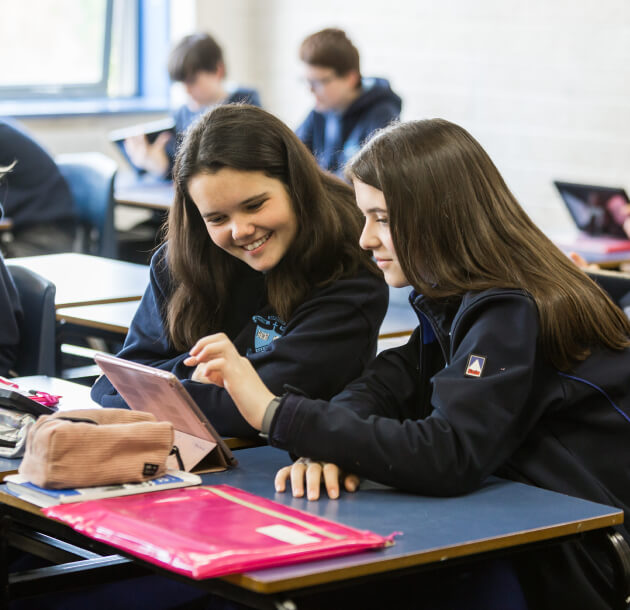 Technology helps develop skills to live and thrive in the 21st century
When parents see their children using their tablets, phone or laptop to play online games or use social media apps, it is understandable to then have concerns about screen time and safety when you think about students using devices throughout the day at school. But using a tablet or laptop for social media or gaming is completely different to using it for educational purposes. 'So what is the difference?' we hear you say. And also, 'what difference does technology make in schools?'
Check out some of the results and findings from Irish digital school leaders and links to recent educational research on the impact of technology for learning.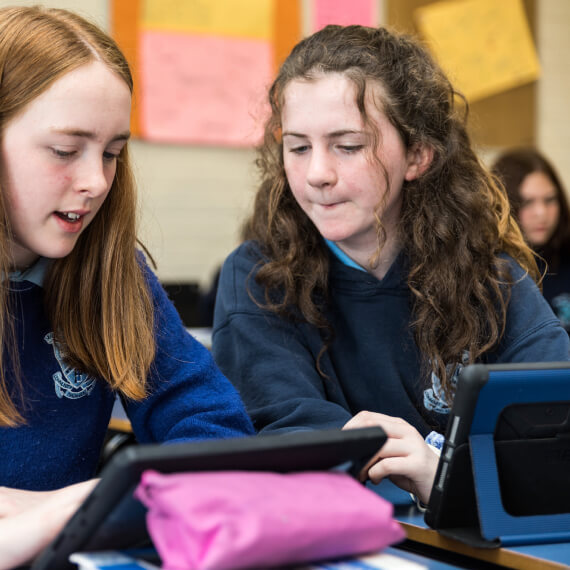 Students who had access to an iPad performed better than those who didn't have access
When Malahide Community School started out on their digital journey over 10 years ago, their aim was very clear:
"We wanted to ensure that each of our students would have the skills they would need to succeed and fully access learning, so we gave all of our students the option to have their own iPad for learning, a model known as iPad 1:1", explains Jean Ward, Deputy Principal of the school.
"After using the iPads for a few years, we carried out a review of the impact on student learning outcomes. We found that when comparing like with like, students who had access to an iPad performed better than students without the iPad."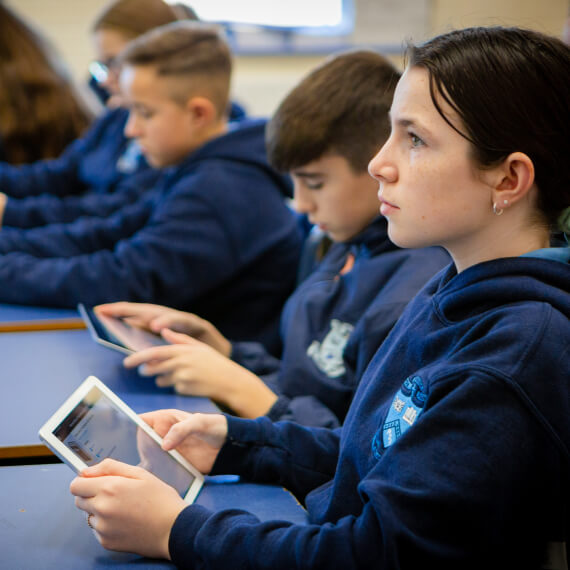 In State Examination Results, our students are achieving above their expected level of performance
Determined to give all their students equal opportunities to succeed, Le Chéile Secondary School decided to give each student access to an iPad to tailor curriculum delivery:
"The iPad gives us the tools be able to personalise the learning and opens up subjects in a way that wouldn't be possible without the technology. Our teachers use the student CAT scores to guide them in creatively designing and delivering the curriculum in a way that suits our learners best" explains Leona Harrington, Principal of Le Chéile Secondary School.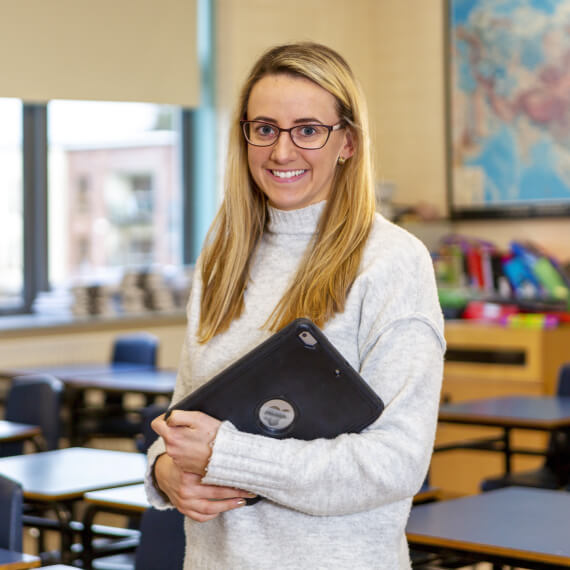 Technology changed how I viewed myself and how my education progressed
ICT Coordinator at Swords Community College, Lyndsey Balfe, saw first-hand the transformative power of technology in her own life when she was diagnosed with dyslexia when she started college.
"Technology changed how I viewed myself and how my education progressed. I went from getting 40% on my assignments to finishing college with a 1st because I had iPad accessibility tools at my fingertips" says Lyndsey.
"I've witnessed the transformation in my own students in Swords Community College. When it's brought in and implemented properly, giving every student access to an iPad has a huge transformational impact on students in terms of their confidence, their skills and their ability to access and personalise their learning."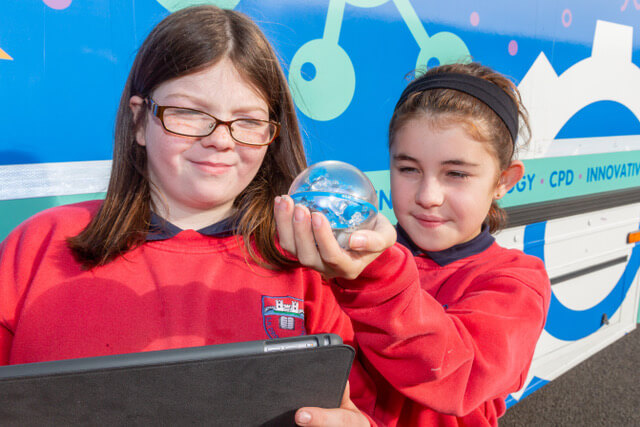 Up to 70% of the jobs our students will be working in by 2030 don't even exist yet
Taken from Microsoft's comprehensive report on The Class of 2030.
In the extensive research carried out by Microsoft and McKinsey and Company Education Practice on The Class of 2030, they identified that:
"The fastest growing occupations will require higher level cognitive skills in areas such as problem-solving, critical thinking, creativity and social-emotional skills" while in 2020, "58% of employers said new college graduates were not adequately prepared for today's workforce."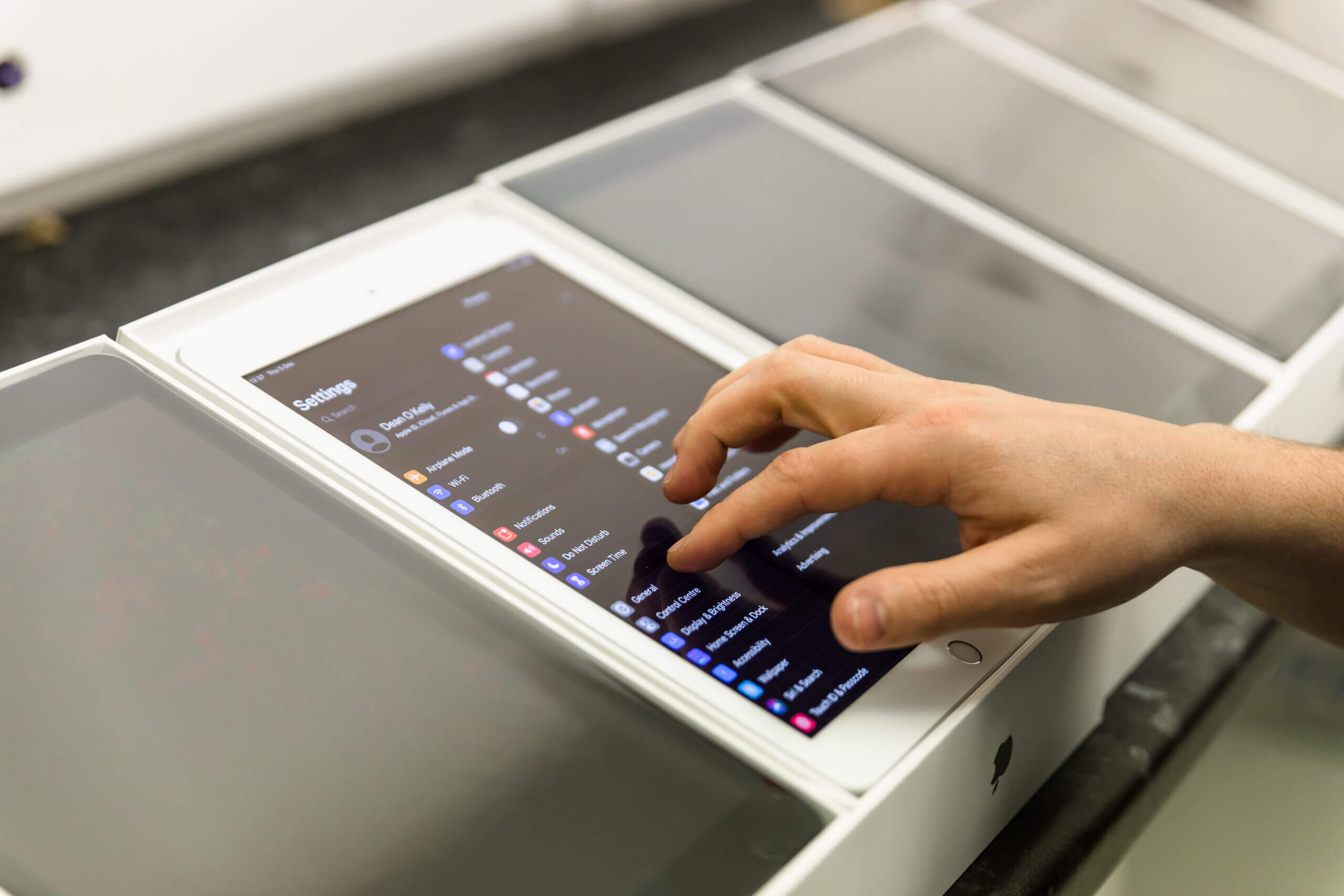 How do schools ensure devices are set up and managed safely
"With support from an experienced team," says Jean Ward.
"I would absolutely recommend Wriggle as a technology partner. They have huge expertise in supporting technology for education and can provide a level of support and experience that no other company can. There is always someone on the other end of the phone in Wriggle to support staff, parents and students and the setup, safe management and ongoing support for our 1300 iPads have given us complete peace of mind and been invaluable to the success of our iPad programme."