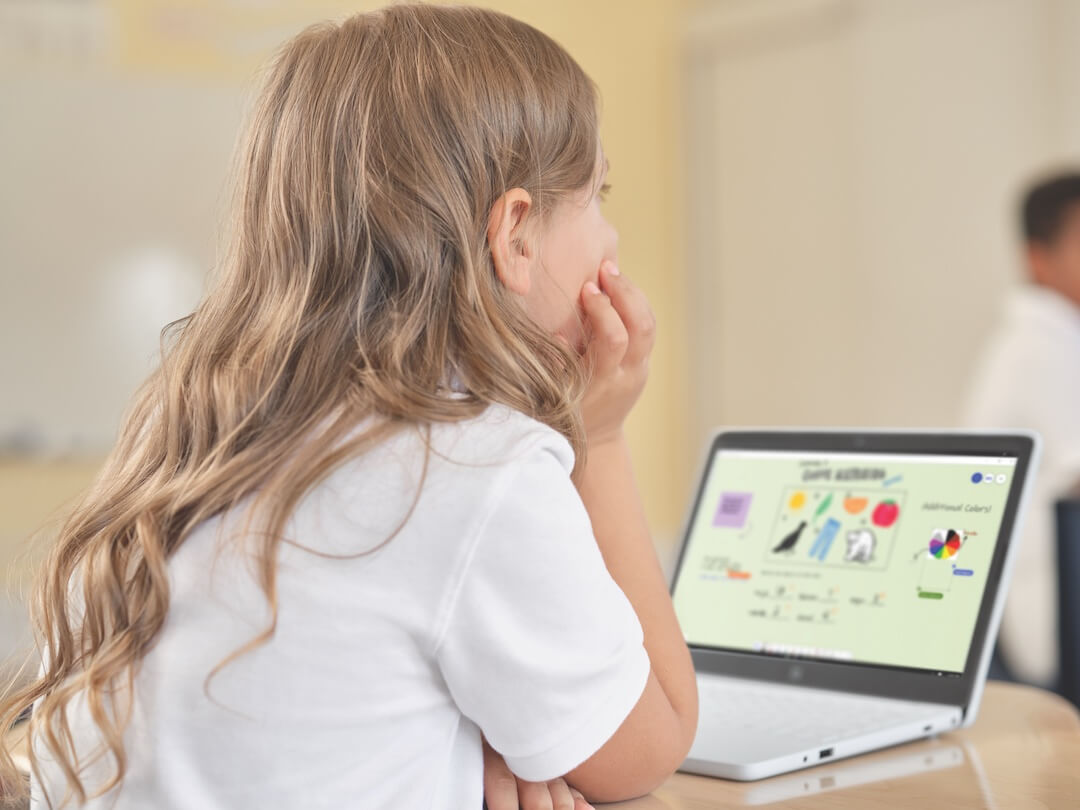 Get the most affordable Surface student class set...only *€208 a month!
Now more than ever, all students need equitable access to technology. Surface Laptop SE delivers access to all the tools students need to learn and is the most affordable Surface yet.
The Surface Laptop SE is designed for education and is ideal for getting your students started with coding, using Minecraft: Education Edition for game-based learning and Windows 11 SE and Microsoft 365 education apps for everyday learning, equipping your students with the future-ready skills they need for projects, group work and more.When you lease a class set of 16 Surface SE Laptops for only *€208, not only do you get the Surface Laptop SEs complete with lock and charge trolley, you also get Minecraft and Microsoft 365 licences and a full Minecraft lesson and resources guide.
Designed for Education
Built to enable more students to access learning and increase engagement and productivity with Microsoft's accessibility tools, Surface Laptop SE is designed to get the best from Microsoft 365, the education apps you use every day and Minecraft: Education Edition
A broad variety of abilities and learning styles are supported with Windows 11 SE – inclusivity features like magnifier, colour filters, high contrast modes, and Office 365 features like Immersive Reader.
What is included in Wriggle's Surface Laptop SE bundle?
Surface Laptop SE
Combining the technology loved by teachers with the tools most used by Irish schools in a classic laptop design…the Surface Laptop SE is the perfect device for your students.
Key Features
Clamshell laptop design in the most affordable Surface yet
Get the best of Microsoft—including Office 365 and Minecraft Education
Available in a number of configurations with cases, charging carts and other accessories to suit your needs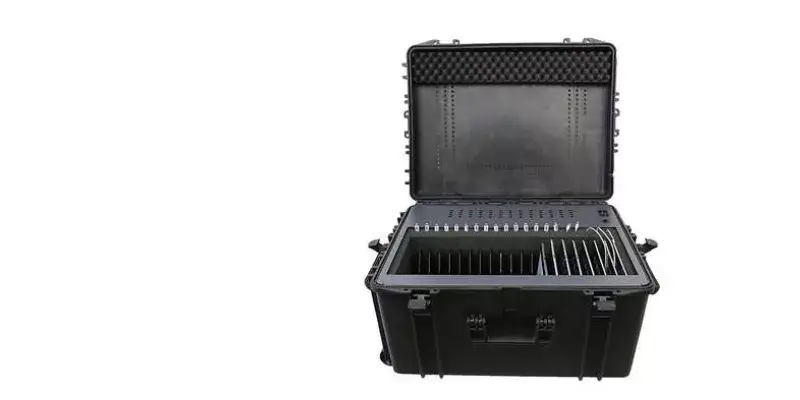 Leba Charge & Storage Trolley
If you are struggling to find enough main sockets for your IT devices or you are having problems safely storing your devices then the Leba device trolley has the answer, providing cost effective, secure storage and effortless transport of your education devices
Key Features 
Charges up to 20 laptops at one time
Securely store, transport and lock away your laptops
Foam-lined for protection
Minecraft Licences and Lesson Resources
Set your students up for success by developing their skills through game-based learning programme, Minecraft Education. Our Minecraft package included in your bundle, contains all the resources and licences you will need to run this popular programme on your Surface SE laptops.
Key Features
Microsoft 365 licences giving your students access to Microsoft 365 tools for learning, Minecraft Education, Code Connection and many more
1 x lesson resource guide for Minecraft with curriculum aligned content and links
Lego® Education Kits
Why not add a Lego Education kit to your Surface SE Class Set bundle from only *€12 a month! Check out our amazing offers below.
Lego® Spike Essentials – students aged 6-10 years
Complete with bricks, sensors, motors, lesson plans and relatable mini-figures, the Spike Essentials kit is designed to ignite primary school students' interest in STEAM learning through playful, hands-on learning experiences in subjects from literacy and numeracy to social and emotional development.
Add to your bundle from only *€12 a month!
Lego® Spike Prime – students aged 10+ years
Designed to build STEAM skills and confidence in secondary school students, Lego Education Spike Prime engages students in critical thinking, data analysis and prototyping to develop solutions to problems with real-world relevance.
Add to your bundle from only *€15 a month!
*€12 price a month price is for 1 Lego Education Spike Essentials kit leased over 36 months as part of a device bundle with Wriggle. *€15 a month cost is for 1 Lego Education Spike Prime kit leased over 36 months as part of a device bundle with Wriggle
See the top Microsoft 365 tools used by teachers and students
Microsoft 365 learning tools available on your student's Surface Laptop SE device can transform learning by developing independent learning skills, providing support for students who need additional help and building students' digital skills. Check out some of these top tools used by teachers and students in the classroom below
How technology is used in school
Learn how a rural primary school keeps on top of technology upgrades
Why not book a free consultation with one of our team?
Get in touch with our Education Solution Specialists today. We'd love to speak with you about your ambitions for digital learning and discuss how Wriggle Learning can support your school or college with our technology and services.