Overview
Using iPads during literacy stations is a great way to build literacy and digital skills in the primary classroom. By using the iPads' in-built apps, students can become editors of newsletters, graphic designers and authors using the Pages app or video makers with Apple Clips or Chatterpix whilst engaging in real-life, hands-on, authentic learning experiences.
Using the iPad to teach literacy skills also supports collaboration, creativity and critical thinking, empowering students to become active learners and grow in confidence and take ownership over their own learning.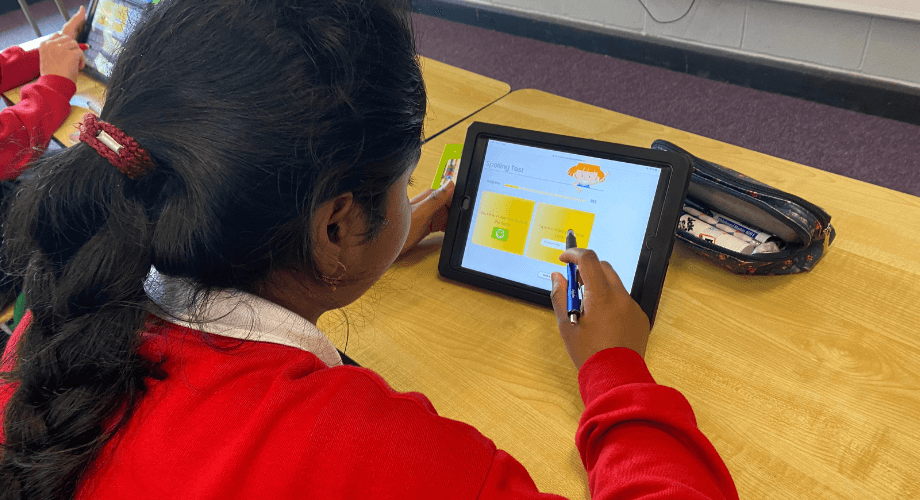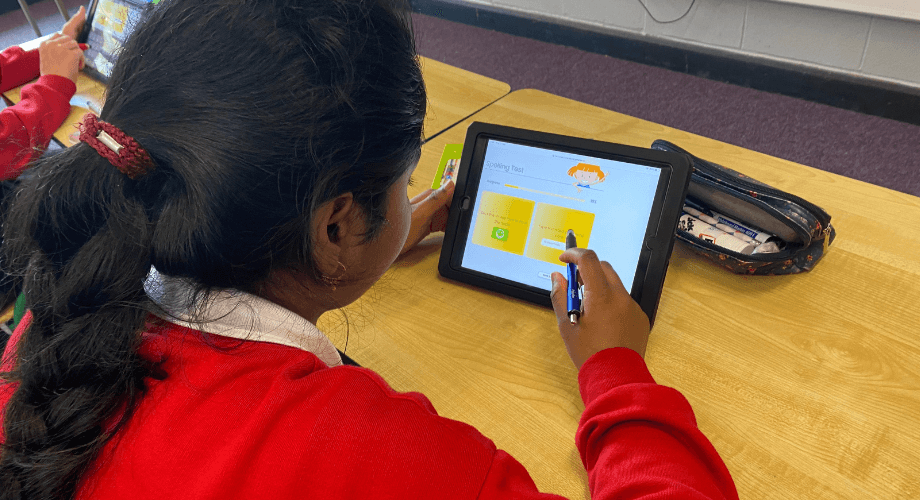 Easily Differentiate and make Learning Accessible with iPad built-in tools
As teachers, we all know that students have different needs and learn differently, and the iPad allows teachers to easily differentiate tasks and learning outcomes for all students. Students can choose how they present their work or show what they know using various tools such as digital drawings, video, voice recordings, images etc. The iPad is also an excellent tool for amplifying the student's voice and can promote inclusion in the classroom.
The iPads have many built-in features that make learning more accessible such as Dictate, Voice Record, Text to Speech and the in-built Dictionary Tool. Personally, I have witnessed so many students who struggle to put pen to paper because of a variety of difficulties produce amazing work with an iPad. Using these tools, students can more easily produce a much higher standard of work while also learning new skills on the iPad, which gives them a great confidence boost.
In this tutorial, I demonstrate how to make Reading more accessible using the Audio Feature in Keynote on iPad.
Best iPad Apps to Built Literacy Skills
Using Pages on iPad – Templates to scaffolding learning and literacy skills
The Apple app Pages is one of my favourite iPad apps. It is a great starting point for teachers and students when teaching literacy skills. Pages come with several pre-loaded templates, which are a great way of scaffolding learning and literacy skills, and they also allow students hit the ground running and save time. Pages is a very flexible creative environment that supports your students to become more confident and competent content creators by allowing them to customise fonts, personalise text styles and easily add graphics, voice recordings and videos to their work.
The iPad is also an excellent tool for amplifying the student voice and can promote inclusion in the classroom.
Templates to assess learning or create eBooks, posters or newsletters for your school website
eBook templates in portrait and landscape style are another excellent feature in Pages for student assessment or building creativity skills. Students can create their own storybooks or a picture guide to their local town, recreate a myth or a legend or create a learning journal on a SESE topic. Having your students create their own eBook is an excellent way of developing the students' research and retrieval skills and helps them to build their own knowledge. It is also a deep and rich method of assessing students' learning. Providing the students with an audience and a platform to publish their work, such as displaying eBooks on the school website or uploading to the school's digital learning platform and posting to the school's social media accounts, are great ways of keeping students motivated and engaged.
Flyers and Poster templates are also very useful templates for literacy stations. These templates can be used to create character profiles or review events that students are reading about in their reading stations or design a cover or illustration for a story.
As a reflection and assessment tool, the Newsletter templates within Pages are also very useful. Students can use these to create a newsletter to reflect on what they are learning in their classroom, to report on an event that happened in a story they are reading, or to create a school newsletter.
In this tutorial, I demonstrate how to use Pages templates on iPad to create a class or school newsletter.
Using Clips on iPad
Creative activities to build students' literacy skills
Clips is possibly one of the easiest video creation apps to use and is a brilliant app to use to tap into the students' creativity during a literacy activity.
There are endless ways you can use Clips in the classroom for teaching literacy skills. Students can use Clips to add and edit videos and photos to create character profiles, fact videos about topics from a book of facts, create a summary video for a story, create a book review video, spelling videos, letter sound videos, create a video on new vocabulary….the possibilities are endless!
In this tutorial, I demonstrate how to use Clips on iPad to build students' creativity and literacy skills.
Using Chatterpix Kids
Developing Oral Language Skills
Chatterpix Kids is a free app which works on any device, including an iPad and is a fantastic app for developing students' oral language skills. Simply take a photo, draw a line to make a mouth, and record your voice. Then share your Pix as silly greetings, bring characters from books to life, create playful messages, creative cards, or even fancy book reports.
Want to learn more tools and tips on using the iPad to build students' digital and literacy skills on iPad?
Check out Róisín's course on Using iPad to build students' Literacy Skills on the Wriggle Connect Teacher platform today. (Remember, you must be logged in to Wriggle Connect to view these courses!).
Interested in purchasing iPads for your school? You're in luck.
We are currently running an unbeatable offer on Back-to-School iPad bundles. Get a quick quote below.