See how St Kevin's Community College empower all learners
Discover the tools that save St Kevin's Community College time and increase learning outcomes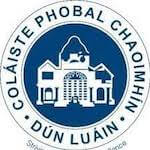 Providing equal opportunities to learners with Lenovo devices and Microsoft technology
For over 700 students in St Kevin's Community College in Dunlavin, Co Wicklow, the motto 'striving together for excellence' is a lived experience every day. The main goal of the school is to ensure that students feel valued and empowered to achieve the best they can.
"We wanted our students to build the skills and competencies they would need to succeed in the modern world and to have access to the learning tools that would support them, including students with additional needs" explains Brian Doran, principal of St Kevin's Community College.
To make this vision a reality, the school embedded Office 365 as their virtual learning environment and was one of the first to give all staff and students access to their own Lenovo Windows device for teaching and learning (1:1).


Planning for Success
Achieving the goals the school set out didn't happen by accident for St Kevin's Community College. The school put a lot of thought into mapping out and communicating a clear vision for what they wanted to achieve by introducing digital tools for learning and a practical action plan in terms of their Digital Learning plan to make this a reality.
Parents and staff were quick to come on board with the idea when they saw the positive impact on student learning outcomes and time-saving benefits. Since moving to Lenovo Windows devices a few years ago, the school have also found that issues like device batteries dying and lack of suitability for the classroom are gone completely. And, having their devices managed by InTune and LanSchool gives additional peace of mind that students devices are fully secured for educational use only.


The Unexpected Outcomes of 1:1 Digital Learning
In providing all of their students with the tools they needed to succeed, St Kevin's Community College could never have predicted all of the unexpected benefits that would come from their program 10 years on.  As the world shut down due to the pandemic, for the staff and students of St Kevin's who all had their own devices and were competent users of Office 365 tools for learning, the transition to online learning was instant and seamless with high student engagement rates.
The school embraced the opportunities provided by the pandemic and the powerful suite of tools at their disposal to make the running of the school even more efficient.
"Over the years we have noticed the improvement in students' organisation and time-keeping skills as a result of them using OneNote and the Office 365 class calendar where they can access their notes and notifications, hand up assignments and have multiple options for giving and receiving feedback" says Michael, teacher at St Kevin's.
Using this as a model, the school decided to create a 'Digital Staffroom' for all staff via Sharepoint which contains all the resources teachers need for the smooth running of their jobs, together with a shared timetable for all staff with sports, activities and events clearly marked as well as staff cover for classes.
The school maintains that using OneNote Class Notebook and the Digital Staffroom on Sharepoint has saved teachers and students at the school hours of their time every week and made learning more accessible and efficient, particularly for students who find organisation a challenge.
Furthermore, as a Microsoft Showcase School, the school are deeply committed to sustainability and were amazed at the unanticipated savings that came from a move to digital learning:
'By moving to a 1:1 digital learning program we noticed an immediate difference in the time and cost spent on printing and photocopying. Not only are there no more queues in the office for the printer but we calculated that we have cut down on printing by 70% in the school, saving us thousands of euro each year' shares Brian Doran, principal of the school.
Growing and supporting the school digital programme
For St Kevin's Community College, partnering with the right people to support safe, effective digital learning with all of their Lenovo Windows devices is vital, as is furthering the digital skills of their staff and students to prepare them for the future.
Most staff have already qualified with MIE status via the Microsoft Educator Centre and staff and students will now have ongoing access to training on the areas of technology they most need support with via the Wriggle Connect Teacher and Family training platforms going forward. The school believe that with the right tools in their hands and ongoing training and support needed to build their digital skills, their learning community will continue to grow and thrive.
Location
School Size
Technology
Lenovo Windows laptops and Office 365
Partner Since
Educational Level
Service Provided
Managed school devices, training and tech and customer support
School Video Diaries
Get Started
Wriggle is here to help both parents and educators. From ordering a device and training, to support and assistance with technology for learning, we have it all. Get started today!