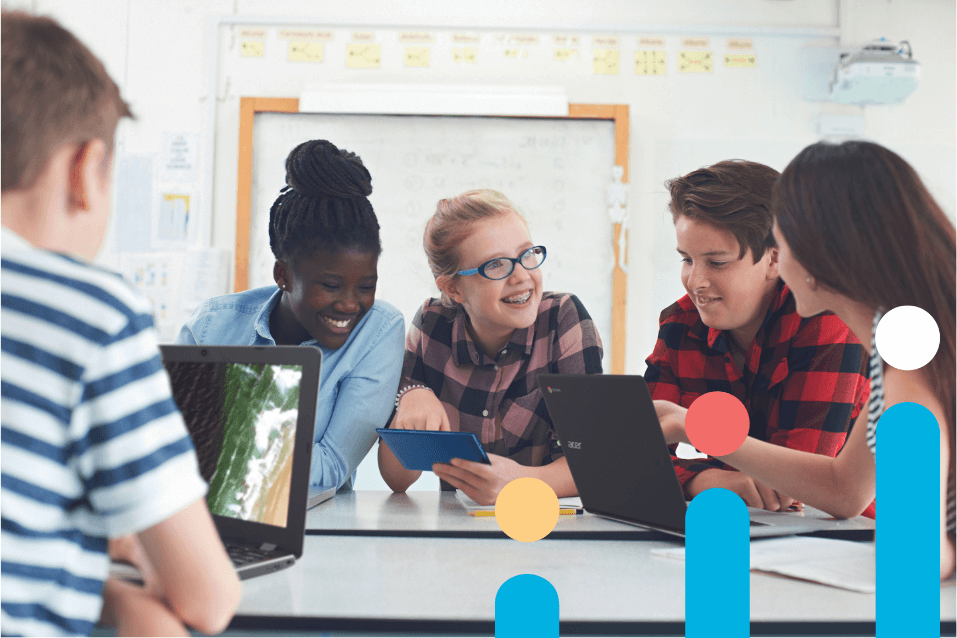 Acer for Education
Acer's goal is to create devices built for learning to foster meaningful, inclusive and inspiring educational experiences for teachers and students. Acer's rugged devices work seamlessly with your school's teaching and learning apps with longer battery life so you can learn anywhere on the go.
…And not only are Acer Chromebooks designed for the classroom, they have also been created for a sustainable future made with recycled components and packaging and with up to 70% less carbon emissions.
For a limited time only you can get to €2000 cashback on Acer Chromebooks, saving on budget AND helping to save the planet too!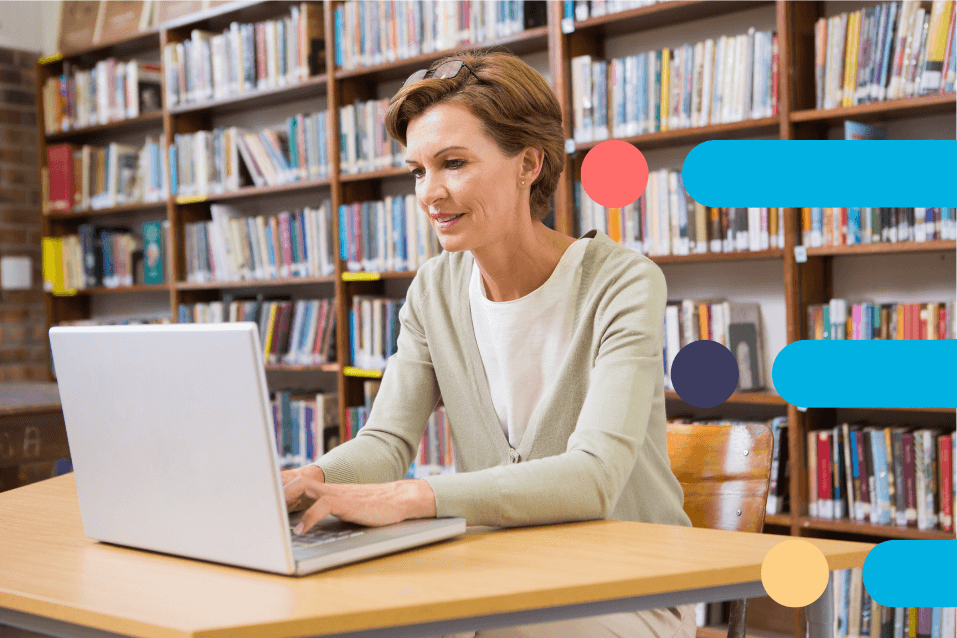 Get up to *€2000 Cashback on Acer laptops and tablets for school
Buy Acer devices from only €169 AND get up to *€2000 cashback when you purchase qualifying devices from Wriggle.
As Acer's only Gold Partner for Education in Ireland, Wriggle can exclusively offer our customers money back on qualifying Acer Chromebooks for learning. Check out just some of the Acer Chromebooks on offer and see the simple steps involved in claiming your cashback.
The simple 3 step process to claim your cashback
Buy up to 32 qualifying Acer tablets or laptops from Wriggle before 31st Dec '22
Submit your proof of purchase and bank account details to the Acer Promotional Website within 14 days of purchase
Your cashback claim will be validated by Acer within 30 days and paid into your bank account
Acer Chromebooks for School
Chromebooks are created for their speed, reliability and productivity in the classroom. More and more schools are also choosing Acer Chromebooks as a more sustainable device option for their teachers and students.
Check out some of our range of Acer Chromebooks for Education and click here to see a full list of qualifying Acer devices for the cashback promotion.
Acer Spin 311
With fast connection and military durability, the Acer Chromebook 311 allows students to stay engaged for longer in the classroom.
Key features
11.6" clamshell touch-screen
Anchored key design to ensure keys stay put
Faster wireless connectivity so students can learn on the go
Runs on Chrome OS for quicker boot-up time and seamless operation of Google Workspace apps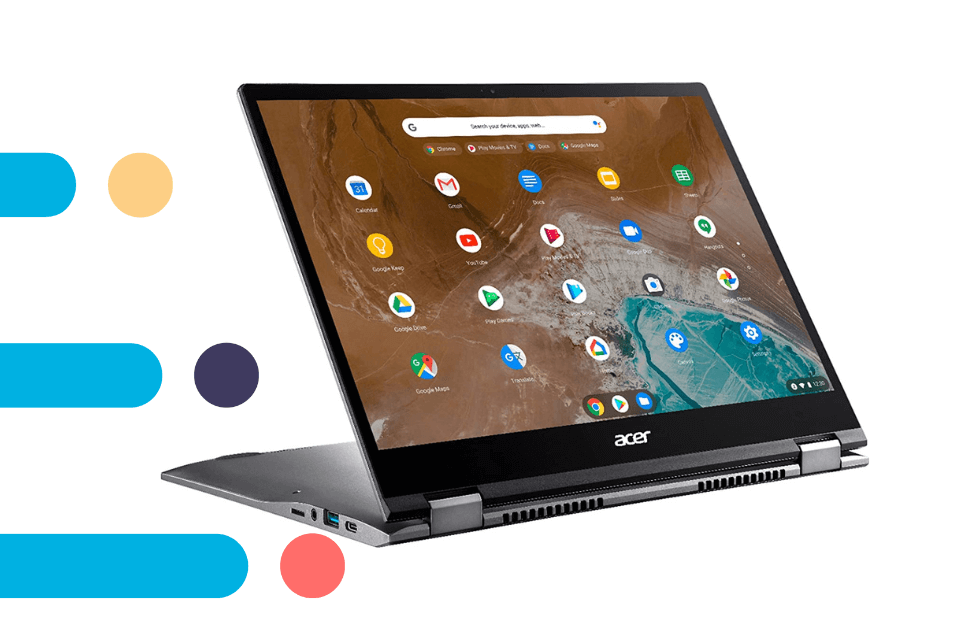 Acer Spin 713
With even faster connection and performance and ultra sharp display, the Acer Chromebook 713 is built for the classroom and built to last.
Key features
11.5" VertiView flip and touch screen
Reinforced aluminium body for protection
Faster wireless connectivity so students can learn on the go
Runs on Chrome OS for quicker boot-up time and seamless operation of Google Workspace apps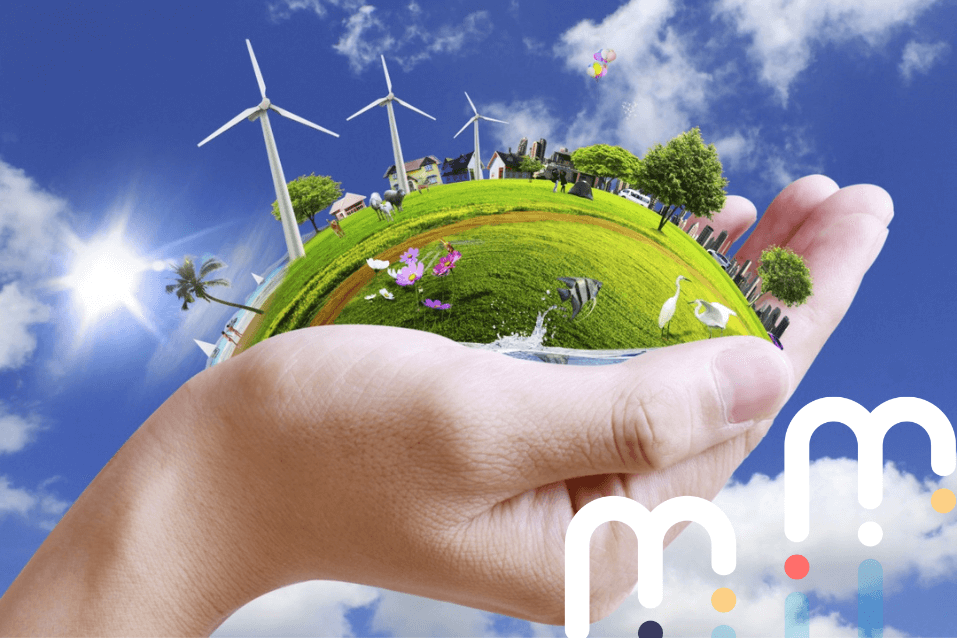 Working together for a sustainable future
As educators our main focus is on preparing our students for the future and making sustainable choices to ensure that students have a bright future ahead of them, a concern shared by both Acer and Google.
Over 97% of IT decision makers in UK schools think that reducing carbon footprint is important but less than half have a strategy or the right information to make an informed decision on this.
See what role IT can play in promoting sustainability and how schools can help by making some simple decisions when it comes to their schools technology that can save up to 32% on energy bills as well as reducing your carbon footprint!
Schedule a Call
Get in touch with our Education Solution Specialists today. We'd love to speak with you about your ambitions for digital learning and discuss how Wriggle Learning can support your school or college with our technology and services.