Insurance
Accidents happen, protect your child's device for less.
Great value device insurance from only *€5.79 per month!
*Online price based on iPad 64 GB. Device must be under 12 months old. Cover includes Accidental Damage, Liquid Damage, and Theft. €50 excess.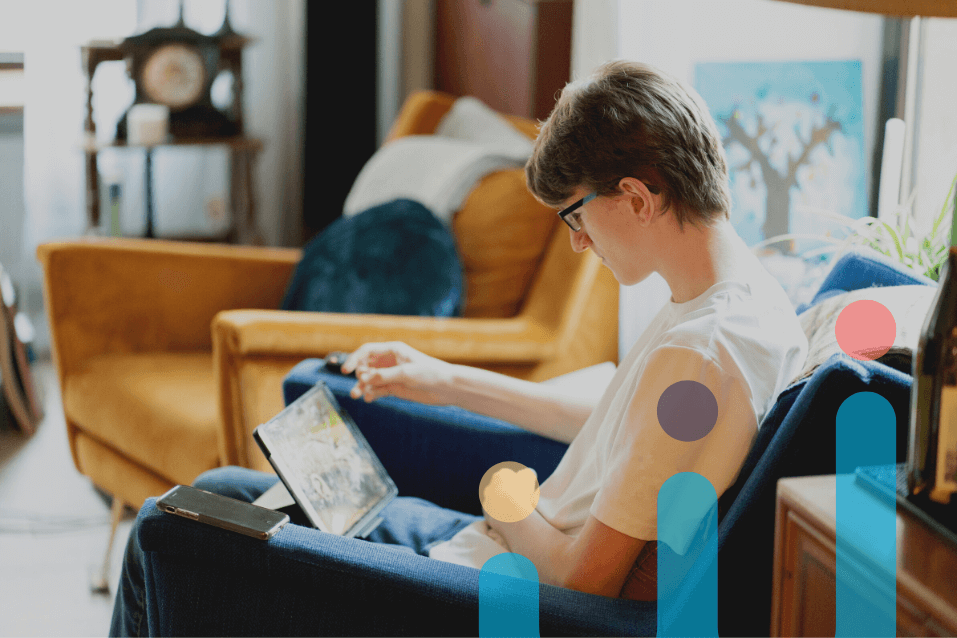 What does device insurance cover?
We know that students' school devices naturally go through a lot during the school day. That's why we developed a unique insurance offer, designed especially for devices used in school covering:
Accidental damage

Liquid damage

Theft

Breakdown (excluding laptops)

Unlimited repairs

180 days worldwide cover in any 12-month period

Up to 15% discount for multiple gadgets on one policy

Lower excess fee

Optional loss cover
*Insurance is provided by Cover-More Blue Insurance Services Limited trading as Gadgetinsurance.com who are regulated by the Central Bank of Ireland
Why insure your child's device with Wriggle?
No matter how careful a child is, accidents happen, and insurance can bring great peace of mind in knowing that any accidents are covered. Wriggle's tailored insurance option, in partnership with Gadget Insurance, includes many exclusive features, including:
Lower excess fee for Wriggle customers of €50
(normally €75 on gadgetinsurance.com)
Free pick up and return of damaged devices
(not included on gadgetinsurance.com)
Immediate cover for gadgets insured within 90 days of purchase
Reconfiguration of the device and reinstatement of eBooks
(once the device has been repaired)
*€5.79 per month price is based on insuring an iPad 9th Gen 64GB device. Please contact Gadget Insurance for up to date pricing on insuring all other types of laptops and tablets for school
Repairs
Our efficient repairs process gets your child's device back to you as soon as possible. At Wriggle, we know that technology can transform learning for students. We also know that you, as a parent have made a big investment in that technology to support your child's learning. So, for those times when, well, accidents happen, we have developed an efficient repair process to get your child's device back to you as soon as possible.
What happens when I send a device for repair?
Our expert team do their best to resolve device issues remotely so that you don't have any time without your device. If your device cannot be repaired remotely, here's what we will do to make sure your child can continue learning as quickly as possible:
Our 5-stage repairs process
If you have taken out insurance with your device and there is physical damage to it, contact Gadget Insurance, who will collect and repair the device for you.
In all other cases, we will book a courier to collect your device from you.
When devices come to us, our expert team will begin to repair your device. You will get an email to confirm this.
Once repaired, our tech team will set your device back up with all the software and eBooks needed for school.
Once the device is fully repaired and set up, ready to be used again, we will then send the device back to you via courier.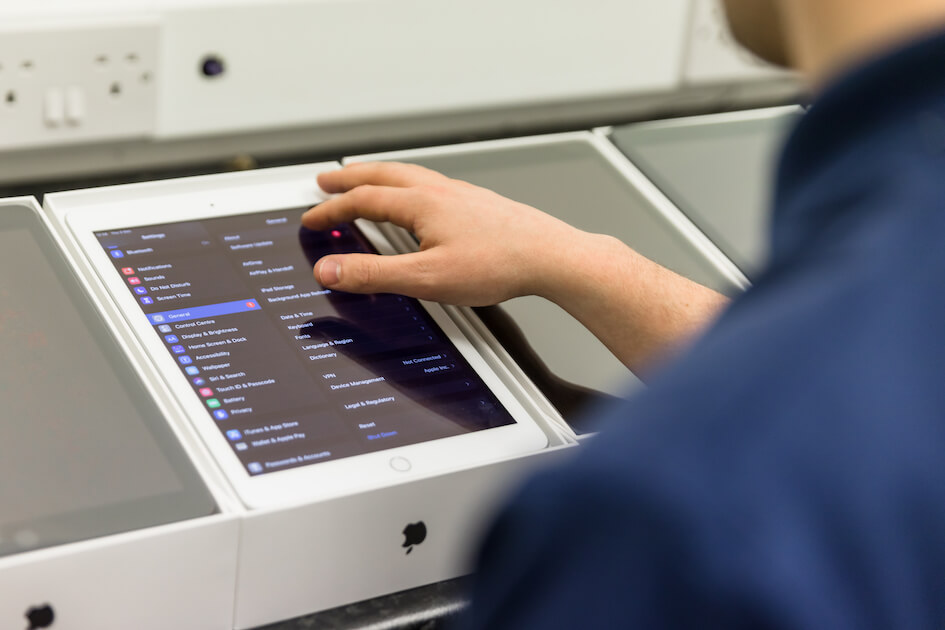 How do I know if my device is covered?
If your device came with a warranty, or you took out device insurance when you first bought the device, the warranty or insurance documents you received will list all the repairs that are covered with your device.
Don't have a warranty or insurance? Don't worry! If you are a parent of a child in a Wriggle 1:1 school, app and software repairs and device support are included in your child's technology for 36 months. A full list of these supports is contained in the Parents Pack you received from your child's school.