The success of any school's digital programme heavily relies on those who lead it. The Apple Learning Institute is an extended teacher professional learning experience delivered by our in-house team of Apple Professional Learning Specialists (APLS)- Seán Glynn and Jamie Johnston. Our APLS team will work closely with cohorts of leaders to develop their capacities around the use of Apple technologies in the classroom. In turn, these Apple Learning Leaders can then share their knowledge to develop the foundational and integration level skills with the educators in their schools.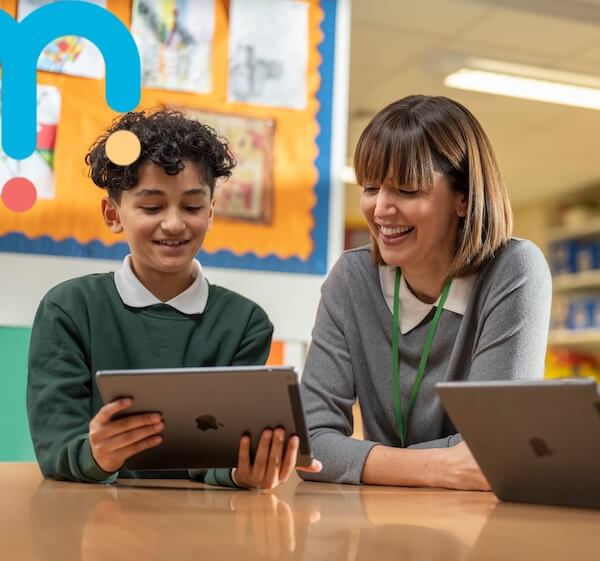 Build Teachers' Digital and Leadership Skills
Through tailored training, coaching and mentoring from our Apple Professional Learning Specialists, this 2 day in-person course will build the digital and leadership skills and competences of your Digital Learning Team and work with them to develop a professional learning implementation plan bespoke to your school's needs and context.
This course includes:
2 Full days of practical in-person workshops delivered by Apple Professional Learning Specialists who are experienced educators.
Learn how to unlock the full potential of all the tools, guides and free resources developed by Apple for school leaders and educators to enhance teaching and learning experience.
Scaffolded, collaborative sessions designed to develop a Digital Learning Plan created to meet your school's digital learning goals and needs
Access to a supportive network of school leadership teams in Apple Distinguished Schools and leading iPad 1:1 schools around Ireland via Wriggle's Apple Learning Institute Community of Leaders
Full access to Wriggle Connect Teacher with over 100 asynchronous online iPad training courses and resources.
An Apple Learning Institute reflective learning journal is to be completed over the duration of the course.
Follow-up Session(Face-to-Face or virtual)
Apple Learning Leader accreditation for all participants upon completion of the course
Please note:
Participants must have earned their Apple Teacher badge before participating in the Apple Learning Institute programme.
Participants are required to bring their own device with the most recent versions of operating systems and apps. iPad devices must be fully charged and running the latest version of iPadOS.
Everyone Can Create Drawing activities are designed to be used with Apple Pencil or Logitech Crayon.
Schedule a Call
Get in touch with our Education Solution Specialists today. We'd love to speak with you about your ambitions for digital learning and discuss how Wriggle Learning can support your school or college with our technology and services.