Overview
It's December and the Christmas holidays are fast approaching. Why not use this time to get your student's creative juices flowing by allowing them to engage in some fun Christmas creative challenges.
In this blogpost, I will show you some of the simple, free creative resources I like to use use in the run up to Christmas to help students get creative using the iPads many built in apps and features. Engage, connect and challenge your students this Christmas season.
Create an animated Christmas greeting card in Keynote
Every student in Ireland looks forward to the annual design of your Christmas card art lesson. Why not be a bit different this year and have your students create a digital Christmas card. At Holy Cross Mercy School we have lots of students who have family and friends all around the world. For many of our students Christmas is a time that they travel home to see grandparents and other family members. Unfortunately this might not be possible this year due to travel restrictions.
A nice idea would be to create a digital Christmas greeting card and export the card as an animated GIF or iMovie for students to share with their loved ones. Your students could even create a video to add to their card. Students could record their video in their own native language or even as gaeilge for the theme of Nollaig. These personalised cards are always a great hit with my students.
Steps how to making a digital Christmas Card
Open Keynote
Select create a new presentation and choose a theme.
Chose the basic white theme.
Delete all of text boxes.
On the first slide students can design the front of their Christmas card. They can import photographs, videos, draw, use keynote shapes or even use the line drawing tool to design an animated Christmas card.
Students can then add a second slide to their presentation by selecting the ad slide button on the left.
On this slide students can write, type or even record their own video message to their loved ones this Christmas.
Once the two slides are created select the animate button on the top right and choose the flip animation.
Choose the share button and export your digital Christmas card as a Movie or an animated GiF.
Design a Toy Challenge
This is a great STEM challenge where students imagine they are a toy designer. The activity gets them thinking about what makes a good toy.
Steps to creating a toy challenge:
Write a sentence or use the voice record tool to explain their toy and how it works, ask what age group is their toy suitable for?
Children can also present their toy design to the class or even create a Christmas advertisement using Clips for their toy.
In this tutorial, I demonstrate how to use Pages templates on iPad to create a class or school newsletter.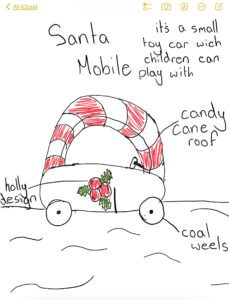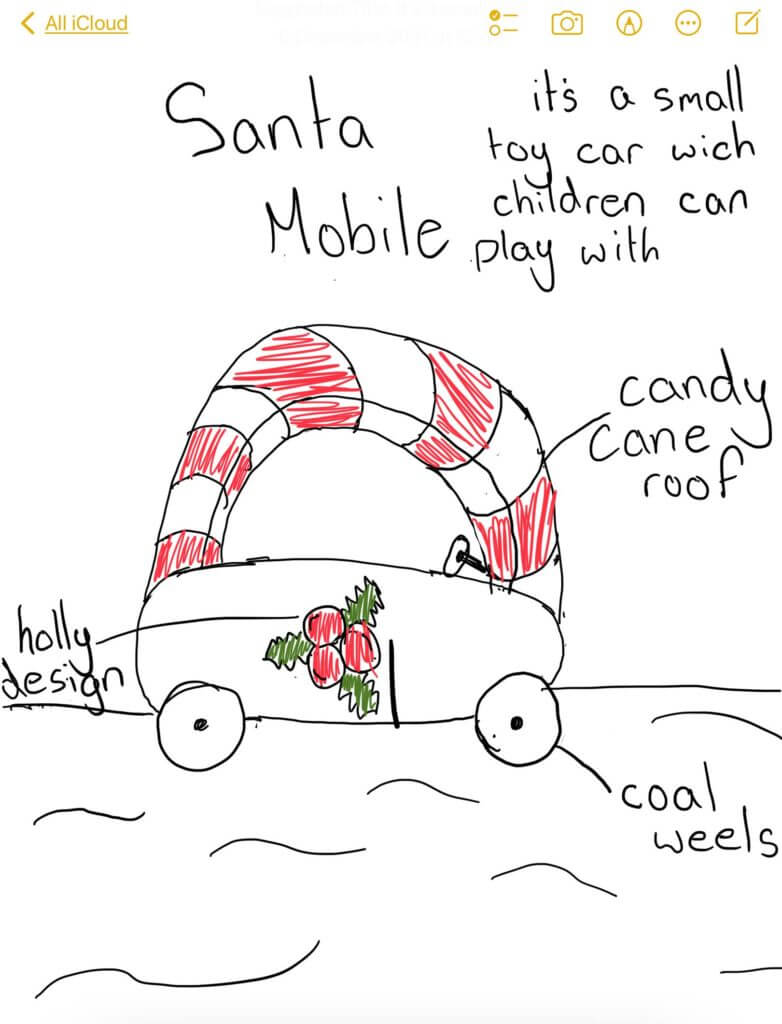 Learn to play a Christmas song on GarageBand
Enjoying Christmas songs is one of my favourite Christmas activities in school. This year why not teach your students how to play 'Jingle Bells' using the iPads amazing music creation app GarageBand.
My students really loved this creative challenge. Some of them even brought in their own instruments and we created a Christmas GarageBand. Click here to see the instructions on how to set up GarageBand for Jingle Bells.

Guess the Christmas Song or Movie
Students can create some festive challenges for other classes in your school. Students could create a Clips video or a pages document for your own Christmas emoji song or Movie Challenge.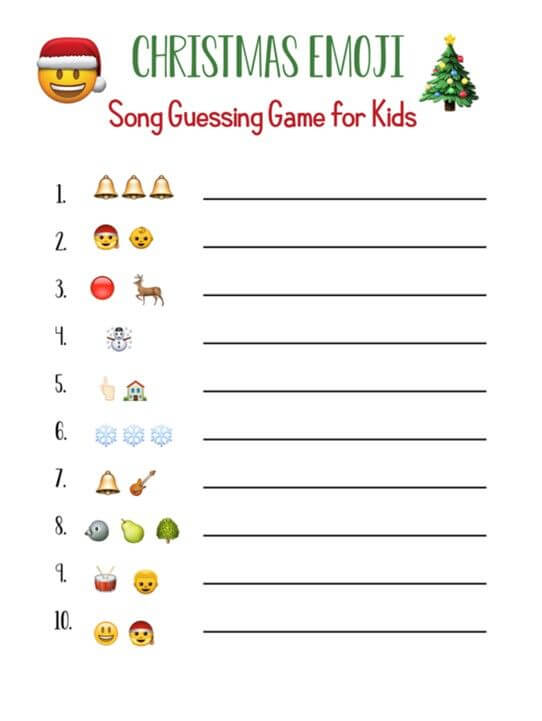 Guess the Christmas Song or Movie
Kahoot is an excellent game based learning platform that allows students and teachers to create, share and play learning games or trivia quizzes.  Have your students take one of the many the Christmas themed quizzes such as the Christmas movies quiz.
Students can even very easily create their own Kahoot quiz for the favourite Christmas story, movie or even a general knowledge quiz on Christmas. While many Christmas plays are unfortunately taking place virtually this year why not create an interactive quiz based on your classes Christmas play to share with parents after they have watched the play.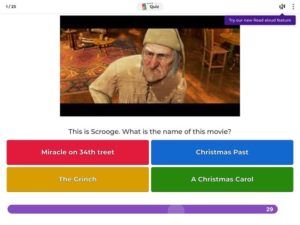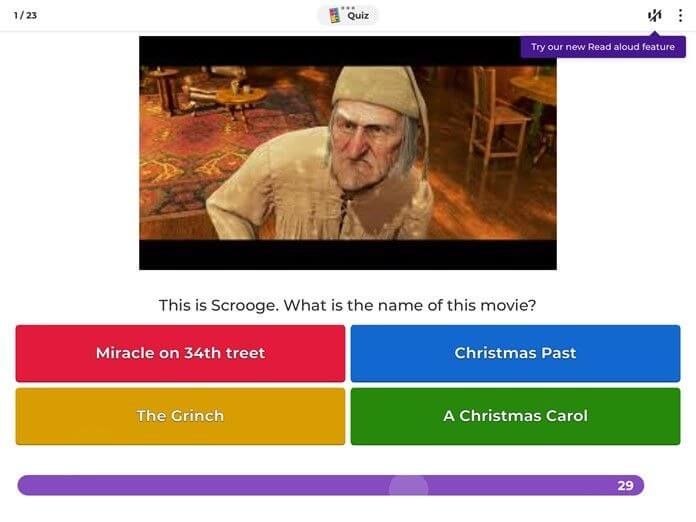 I hope you enjoy using these Christmas challenges with your class this year. If you would like to see more content on tips for using your technology in the classroom, check out my course ' Teaching with iPad Time Saving Tips' on the Wirggle Connect Teacher platform!
Devices and training courses mentioned