Learn how Le Chéile SS increased students learning outcomes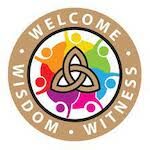 See how the school increased students confidence and learning outcomes with iPad
For Le Chéile Secondary School with hundreds of students from diverse cultures and backgrounds, when opening the school in 2014 they had 2 goals in mind; to make sure that students feel cared for, trusted and respected, and to ensure that every student has equal opportunities to access learning and to succeed. With that in mind, they gave every student access to an iPad to support teaching and learning.
Learning is now personalised to every student
In order to cater to each child's needs, the school analyse the Cognitive Ability Tests (CAT) the students take prior to entering the school as it is recognised that there is a strong correlation between CAT scores and student outcomes in state exams. The data available to the school highlighted three significant things:
Our students have good ability
A significant number of our students present as visual learners which has
implications for how we plan and deliver the curriculum
Verbal test scores amongst the group were below national norms
"The iPad gives us the tools be able to personalise the learning and opens up subjects in a way that wouldn't be possible without the technology." explains Leona Harrington, Principal of Le Chéile Secondary School.
"Our teachers use the student CAT scores to guide them in creatively designing and delivering the curriculum in a way that suits our learners best. This personalized approach to learning reflects our commitment to ensuring that the school curriculum is implemented in a way that provides valuable learning experiences designed to exploit the potential of digital technologies."
Increased Learning Outcomes
Having had several years of students complete state exams has attested to the school's learning strategy:
What is particularly noteworthy is the percentage of students taking the Junior Cycle examination at higher level, a statistic which the school are particularly proud of. The achievement of Le Chéile students is broadly in line with national norms indicating that the attainment of this group of students has significantly improved.
"We believe that the use of technology in our school to support learning and teaching has had a very positive impact on our students' learning outcomes. Feedback from parent and student surveys indicates a strong affirmation and recognition of the benefits of the iPad in progressing the learning and in creating a positive educational experience."
Want to see the statistics or learn more about Le Chéile Secondary School's iPad programme?
Download our White Paper on Le Chéile Secondary School.
Location
School Size
Technology
Partner Since
Educational Level
Service Provided
Managed school devices, training, tech and customer support
Get Started
To learn more about the impact of technology on learning or for support or guidance with using or rolling out the technology in school, contact our experienced team.