Making learning accessible to all students in Swords Community College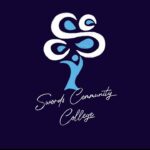 How iPad transformed the life of one dyslexic teacher
Getting diagnosed with dyslexia as an adult when she went to teacher training college was the start of a transformative journey for Lyndsey Balfe. Her diagnosis meant she got access to an iPad for college work which changed her outlook and learning outcomes instantly.
"Technology changed how I viewed myself and how my education progressed"
says Lyndsey, who is now a teacher and ICT Coordinator at Swords Community College. "I went from getting 40% on my assignments to finishing college with a 1st. "
Having the technology was a game-changer for Lyndsey as she was able to use assistive learning tools built into the iPad like Dictation to scribe her assignments and projects, and Reader View dyslexia friendly tools that change the background colour of text, break up words into syllables and even read the text out loud.
Lyndsey has taken her own learning experiences and the tools that helped her overcome challenges and achieve her potential, and she has used them to inform the way she teaches and to ensure that no-one gets left behind.
Lyndsey teaches practical subjects and coding at Swords Community College. Teaching in a 1:1 iPad school where every student has access to their own iPad for learning, Lyndsey has seen the difference that it makes to her students.
"I've seen the transformation in my own students in Swords Community College, particularly students with special educational needs."
"When it's brought in and implemented properly, technology can have a hugely transformational impact on students in terms of their confidence, their skills and their ability to access and personalise their learning." Lyndsey Balfe, Teacher
Location
School Size
Technology
Partner Since
Educational Level
Service Provided
Managed school devices, training, tech, and customer support.
Schedule a Call
To learn more about the impact of technology on learning or for support or guidance with using or rolling out the technology in school, contact our experienced team.